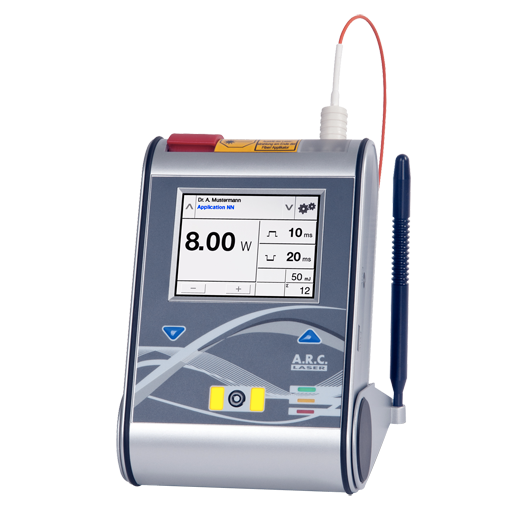 ONE SIZE FITS ALL
Fox 1064 Podiatry Laser
Compact, portable, and with high-end features, the Fox laser diode allows clinics to perform diverse types of treatment such as onychomycosis, helomas, plantar warts, tendinitis, plantar fasciitis, and other small podiatric surgery. Treatment times take around 10-20 minutes depending on the area being treated.
The use of lasers in podiatry is not new and they have been used safely on the feet to treat various conditions for several years. Podatrists experienced in dealing with onchyomycosis, however, have come to the realisation that the treatment of nail fungus is a process and in order to achieve success it's critical to prevent reinfection from occurring.
The Fox 1064 is predominantly used by clinics to treat toe nail fungus (onychomycosis) and has a far higher success rate than conventional treatment methods. The laser therapy is well tolerated by patients and very effective in promoting the growth of clear nail with improvement sometimes being seen after just one session.
Product Description
How it works
During treatment a laser beam is slowly directed across the nail bed to physically reach the infected area beneath. The laser raises the temperature and damages the walls of the fungal colony which causes the fungi to die and prevents further growth. Since nails grow slowly the patient won't see a huge difference until several weeks later once the new nail starts to grow in.
Benefits of Fox 1064
The Fox 1064 is portable, effective, versatile and most important of all – affordable.
• Pulsed 1064 Laser treatment for toenail fungus
• Unlike with oral medications there are no side effects
• Clearer and healthier nails with fast and painless treatments
• New diode technology which sets the gold standard for portability, power, and ease of use
If you're interested to find out more about the Fox 1064 podiatry laser and how it might benefit your clinic then please give us a call today.