Fox Series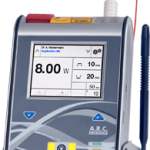 Compact, portable, and with high-end features, the Fox laser diode allows clinics to perform diverse types of treatment such as onychomycosis, helomas, plantar warts, tendinitis, plantar fasciitis, and other small podiatric surgery. Treatment times take around 10-20 minutes depending on the area being treated.
View Products
Dolorclast Series
When it comes to extracorporeal shock wave therapy it's no exaggeration to say that the Swiss Dolorclast system really is in a class of its own. Highly effective for treating a wide range of musculoskeletal problems and soft tissue injuries, the Swiss Dolorclast method has been setting new standards in orthopaedic pain relief therapy since 1999, and has fast become a world leader. 
View Products
SteriShoe+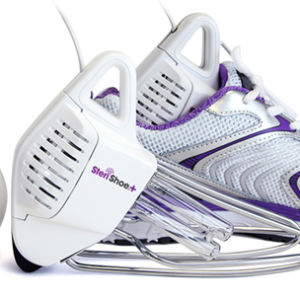 Did you know that each of your feet has more than 250 sweat glands which collectively can produce up to 250ml of sweat a day? This accumulation of sweat turns your shoes into a dark moist breeding ground which attracts fungi that cause infections in your toenails and between your toes, as well as bacteria which makes your feet smell. The Sterishoe sanitiser provides a healthier environment for your feet by ridding your shoes and trainers of 99.9% of those troublesome micro-organisms.
View Products